If you have been considering encouraging your child to take up sports, good for you! It's a given that children nowadays are more prone to a sedentary lifestyle (no thanks to gadgets). Needless to say, it puts them at a higher risk of obesity early on. And we all know that no amount of good news comes out of that!
Feild games or Sports for kids provide one, age-old way for them to beat the couch potato spell, so to speak. One of the undeniable benefits of sports for kids is that it allows them to expend their extra energy on promoting their fitness.
So if sports are good, you can pick anything right off the bat, right? Unfortunately, it's not that simple. Frankly, choosing is where it gets tricky. Why? Simply put, there should always be an element of fun in sports. If your kid doesn't enjoy it, his or her motivation will fizzle out before long.
How Can You Tell Which Sports for Kids Are Best Suited for Your Child?
There are several factors you should keep in mind before you even begin to consider any type of sport for your kid. You're in luck, though! We've prepared a nifty checklist for just that.
Is it age-appropriate?
This determines your little one's engagement and suitability to any sport and ability to develop skills in it.
How much physical contact is involved?
Not all children enjoy sports for kids that are too rough and involve plenty of physical contacts. You also have to be wary of injuries.
Is your child physically prepared for it?
Even if you've been feeding your child probiotics for babies in his early years to boost overall health, take the time to gauge his readiness.
Is she/he open to trying out different options?
Odds are that your youngster will have a better experience with sports if she is willing to test the waters of more than one. This allows her to discover her talents. And chances are, specializing in just one sport will only lead to long-term stress.
Without Further Ado, Here Are the Best Sports for Kids
Walking
Who says walking isn't a sport? For most youth, any activity that encourages physical activity can fall under the realm of sports.
Walking also opens up plenty of opportunities for your child to bond with others, may it be with his family or his friends. And just think of the other proven physical and mental health benefits of this timeless human activity.
Truly, walking can transport your tot, in more ways than one.
Cycling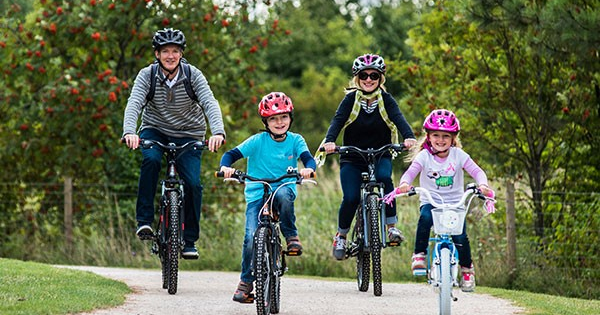 Cycling will always be one of the perennial pastimes of people of all ages and stature.
It teaches your type an essential life-long skill. It can boost balance, leg strength, reflexes, and heart health. It also contributes to the ease in which he can adjust to other "adult" skills later in life, particularly driving.
There's also no room to question its benefits on instilling safety awareness, discipline, and self-confidence.
And, let's face it, who among us doesn't want to own a bicycle at any stage of our lives?
Basketball
This is one of those more versatile sports for kids. No doubt about it. And many youngsters will undoubtedly agree. Its versatility stems a lot from the sheer simpleness of its mechanics and the fact that it's one of the less aggressive types of sports.
As for benefits, basketball provides a full-body workout, to say the least. Also, it makes a room for friendly banter and other ways to socialize.
Baseball
It's not for nothing that it's called the "Great American Pastime". Baseball has figured a lot in many sports movies for kids for a reason. It's one of those sports for kids that, once learned, can continue to provide a source of entertainment and skill-building for your tot.
He'll develop hand-eye coordination, along with strength and balance — fundamental aspects of his character. And what could be better than being able to enrich his leadership, teamwork, discipline, and communication skills as well?
Gymnastics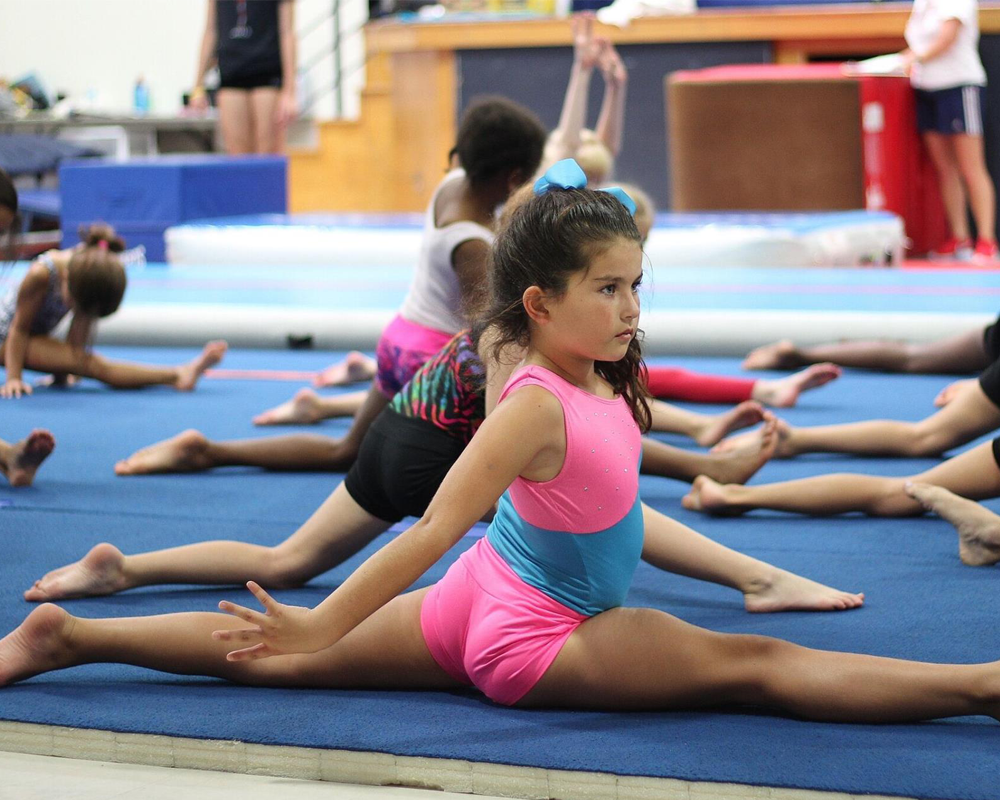 Whether it's tumbling (almost every toddler's first hint of athletic prowess) or the more advanced handstand, gymnastics appeals to all children alike.
Once grasped, it unlocks plenty of routes for your child to take, not least of which is ballet dancing. Why not accompany it with sports songs for kids, while you're at it?
Of course, its most obvious benefit is better flexibility. Add to this enhanced posture, balance, and breathing, and your little one practically acquires the whole package fitness-wise.
Soccer/Football
Like baseball and basketball, soccer falls under the category of "most celebrated summer sports for kids". It is popular because of how deeply embedded it is in the culture of most countries worldwide.
Besides the obvious cardiovascular and endurance benefits, soccer also boosts foot dexterity and balance.
Tennis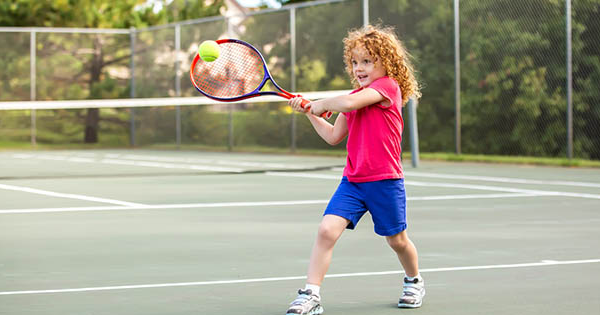 Tennis readily inspires the innate competitive spirit in all of us. So if you think your tot has that "killer instinct" (we mean this as an overstatement!), then this sport might be perfect for her.
It targets every essential area of physical health, like keeping the heart and other muscles strong. Reflexes, quick thinking, and agility are other aspects that tennis boosts.
Martial Arts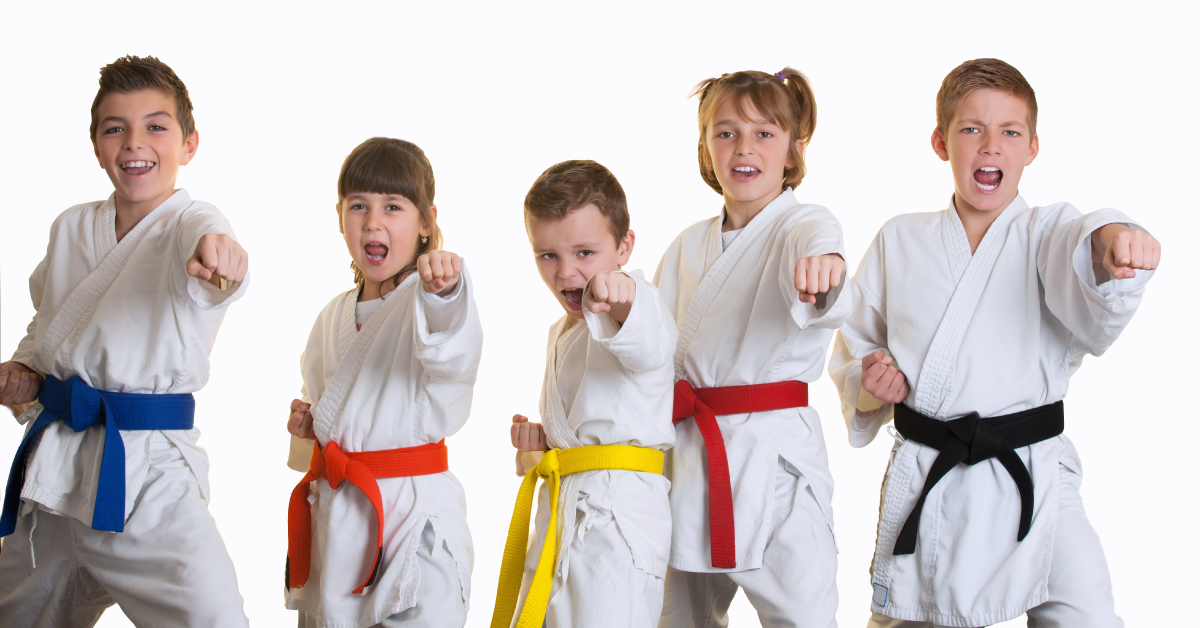 From judo to karate, martial arts develop your young one on a holistic level. Any sports trivia for kids will say the same.
Look at it this way: not only will your kid be able to improve physically, spiritually, and emotionally, but she will learn self-defense, too!
Bullies come in all shapes and sizes nowadays. But if your kid knows at least one martial art, that's one less thing for you to worry about!
Hockey
Since it's played on ice, hockey is one of the most unique sports on this list. And if your kid enjoys sliding and running on the rink, it's safe to say your kid should dive deeper into this sport.
It develops dexterity and endurance as much as it promotes leg strength. Loads of fun can be had as well.
Swimming
As long as your child doesn't fear water, swimming is a good option. It can serve as an outlet for your little one to not only have fun but to relieve stress as well.
Since swimming provides a full-body workout, it's not hard to recommend it for overall fitness, too. And do we need to look past the survival skills it develops to see how valuable it is?
You may also like;
5 Tips to Help Your Teen Eat Healthy
Best Advice: How to Care for Your Child's Oral Health
Conclusion
Given the facts stated above, the choice is yours, as much as it is your child's. That said, we'd like to know what you think of our suggestions. Can you suggest a better option to knock one (or more) out of this list of sports for kids? We are dying to know your thoughts about this topic, so do take the time to comment below!